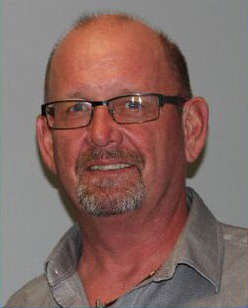 Monday, November 19th, 2018
Reflections of a man to be respected and loved.
Today, we commended Jim to our Heavenly Father at a service held at Spirit of Hope. As Jim was memorialized by family and friends during the service, we heard the same thing over and over again. Jim was a quiet leader. He led with a gentle grace. He didn't ever have too much to say, but when he did say something, it was important.
I've known Jim and Karen since coming to Spirit of Hope in 2011. Jim was a Harley guy and a former farmer, just like Duane, so of course, we had a lot in common. He had a love of God and the faith of a man who knew, without a doubt, that God was with him. He loved his church and he loved his family.
Jim was always up for volunteer assignment. We heard the story of how he was drafted during one VBS to move from serving in the kitchen to serving in a classroom. He was not instantly smitten with the idea of being in a room with a bunch of kiddos. But he loved it and served in the role of Kid Vid coordinator ever since.
Jim and Karen rarely missed serving pancakes at Grace Lutheran Church. Unless they were out of town, they were there. Jim plopping perfect pancakes on the griddle and Karen flipping them.
And of course, this past year, serving as President. I don't think he ever started a meeting lat When he pulled me aside and asked if I would run as Vice President, he told me that we would make a great team. And I think we did.
When I last spoke to Jim after a meeting before his surgery, he told me he was "at peace" with whatever happened. He knew that God was with him. Now I know that he is with God too.
I will miss you, friend. I will miss your guidance at council meetings. I will miss your willingness to serve where ever you were needed. I will miss your GREAT LAUGH!!! Thank you for all you've taught me about being Christ-like.
Godspeed, Jim.