What options do I have for my regular weekly giving?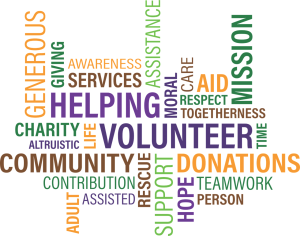 Normally, members like to choose where and how to support Spirit of Hope. Because of that, the Pledge Cards or the online giving form, will show you thirteen specific ways to allocate your donation.
The primary choice for most members is to give to the General Fund, which means the Council will utilize those monies for the regular operation of the church, with a portion set aside to support the Grand Canyon Synod.
Some members have asked that their money be kept completely here at Spirit of Hope, so they can choose the SOH Only Fund.
Another giving category is the Building Fund, which is used for mortgage reduction. The building we use was financed, just as most homes are, and the Building Fund works to pay it off.
A similar choice is the Capital Campaign Fund, which was established recently as a format for assisting with paying the mortgage, providing for current repair needs, and setting aside funds for local social services ministry.
We have may other funds available to support an interest of the donors own choosing. Choose what is of interest to you – or watch the monthly treasurer reports provided as a part of the Spirit Update to see where our budget is in need of a boost. Whatever you choose, just know that the bottom line is to use your funds to "Make Christ Known!"