Our Confirmation Classes are taught by two of our very own members, Tomas Navarro & Eunice Ball, who bring wonderful classes to our confirmation students each week!
Contact Pastor Glen if you are interested in having your child or children, in Confirmation Classes.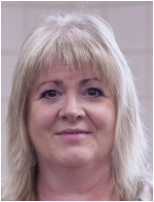 The 2016 theme at Campfirmation was "Flesh and Blood," which told how God connected with us in the form of Jesus. Ten Spirit of Hope confirmation students, were accompanied by two teen counselors and Youth Minister Rusty Shaffer, joining 120 other confirmands from across the Valley.
Pictured left to right are Angelica, Travis, Emily, Dana, Anessa, Athena, Bella, Preston, Logan, Max, Caleb, Rusty and Macy.
All of them, wish to thank all the SOH members who helped to underwrite the cost, and the families who drove them there and back, resulting in an amazing opportunity to grow closer to God!